Products for Microsoft 365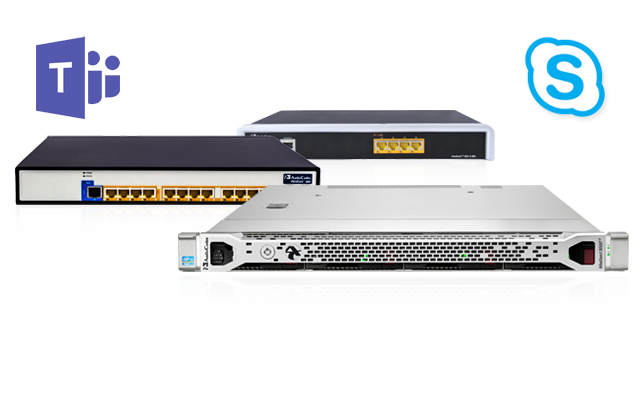 Direct Routing for Microsoft Teams
Direct SIP connectivity to enable voice services in Microsoft Teams.

Fully certified by Microsoft for Direct Routing

Hybrid platforms for smooth UC migration

Scalability to suit any environment

Secure SIP trunk connectivity
Overview
AudioCodes session border controllers (SBCs) offer direct SIP connectivity between existing enterprise voice infrastructure, Skype for Business, the PSTN and SIP trunking services. AudioCodes SBCs also deliver Direct Routing capabilities for Microsoft Teams.
AudioCodes certified Mediant session border controllers (SBCs) for Skype for Business and Microsoft Teams provide complete coverage of customer needs with extensive scalability, interoperability and reliability.
AudioCodes deployment services are based on extensive experience and best-practice configurations. Our services complement the offers by our partners and include end-to-end packages of project management, planning and design, installation and implementation, and cutover support for the Mediant SBC product family.
To learn more, please contact your AudioCodes representative or one of our channel partners here.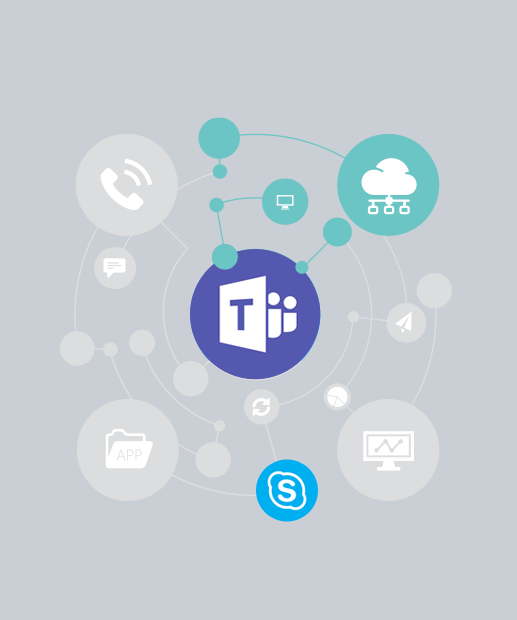 Convivencia con el entorno existente.
On-Premises Skype Business + Teams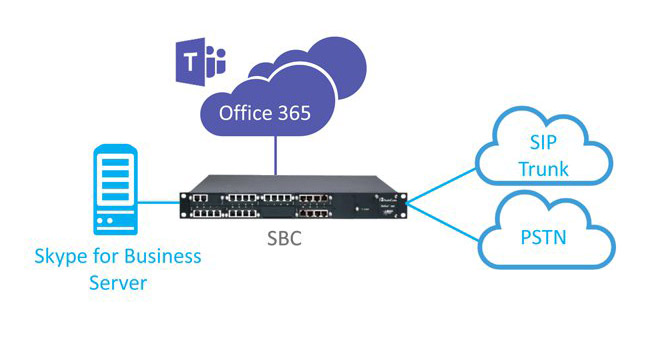 Direct Routing With Micrtosoft Teams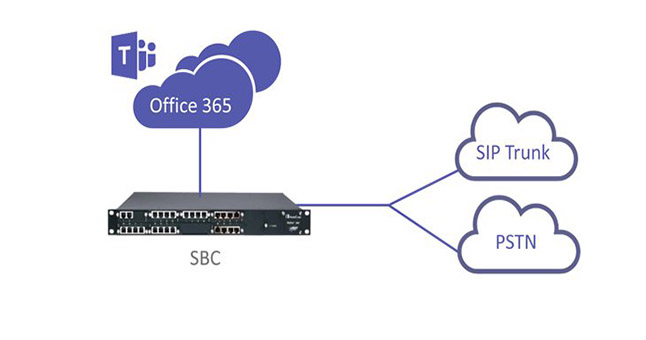 Benefits
Fully certified by Microsoft for Direct Routing
Integrated support services with Microsoft
Hybrid platforms ensure smooth migration to UC and enable coexistence with legacy systems
Comprehensive scalability from a few to tens of thousands of sessions
All SBCs share a common code base and uniform functionality
Preserve bandwidth and optimize voice quality
Service Provider effective topologies eliminating on-prem SBCs
Features
Secure SIP trunk connectivity and real time location based routing
Skype for Business migration support with advanced routing features and add-on software solutions
Enable media bypass via ICE-Lite in Microsoft Teams
Legacy TDM PBX and IP-PBX integration capabilities
Real-time voice quality monitoring
Centralized management with AudioCodes One Voice Operations Center
Support OPUS and SILK vocoders