Dynamics 365 Overcome today's challenges and bring customers and organizations together with the next generation of CRM and ERP applications.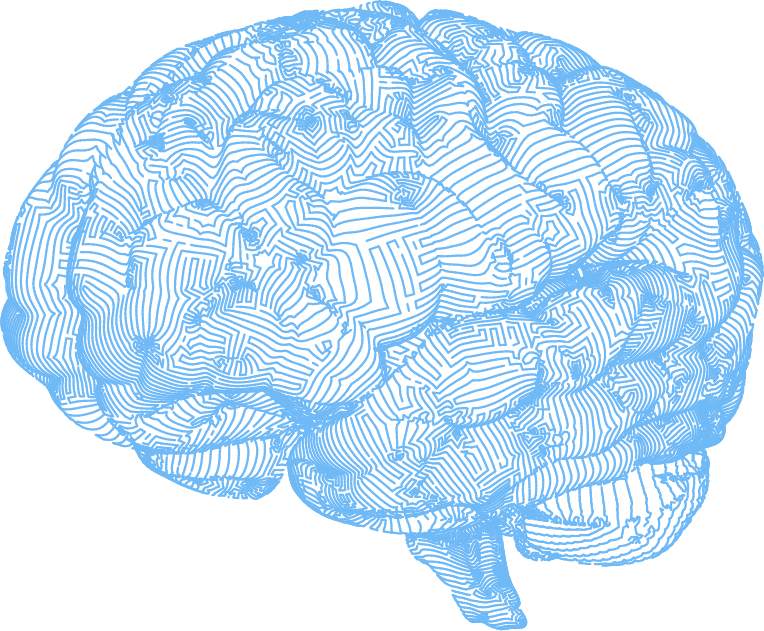 Sell smarter with contextual AI
Focus on the right customers, build relationships based on trust and take rapid action with a solution that unifies relationship data and provides contextual information generated by AI
Give sellers everything they need to build relationships
Stay focused on relationships by using unified sales information and solutions in LinkedIn Sales Navigator and Dynamics 365 Sales.
Improve staff readiness and sales performance
Effectively advise sellers by leveraging existing information to draw conclusions and make decisions based on real-time data and emerging trends. Generate revenue with process research, operations insights, relationship analytics, and conversation intelligence.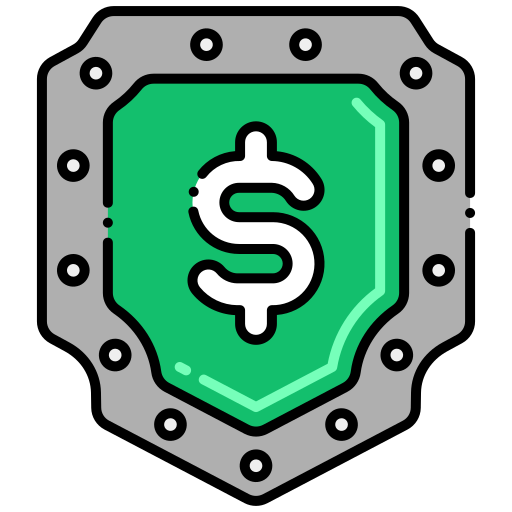 with Dynamics 365 Increase profitability on sales with advanced information
Identify and replicate successful sales calls by leveraging conversation intelligence and help teams make smarter sales by applying AI-generated insights.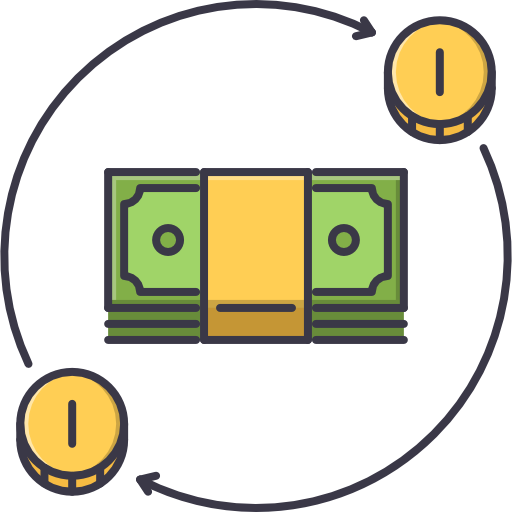 Innovate with Dynamics 365 in sales solutions designed to evolve
Stay focused on relationships by using unified sales information and solutions in LinkedIn Sales Navigator and Dynamics 365 Sales.
Dynamics 365 p integrated into HoloLens2
Explore the most comfortable and immersive mixed reality experience available. See what makes the HoloLens 2 the ultimate mixed reality device, with solutions that deliver instant value. You'll get all the benefits of using Microsoft's cloud and artificial intelligence services, including reliability, security, and scalability.
Dynamics 365 for multiple areas
Capture and pamper the right leads. Create connected experiences for customers. Stay ahead of market trends.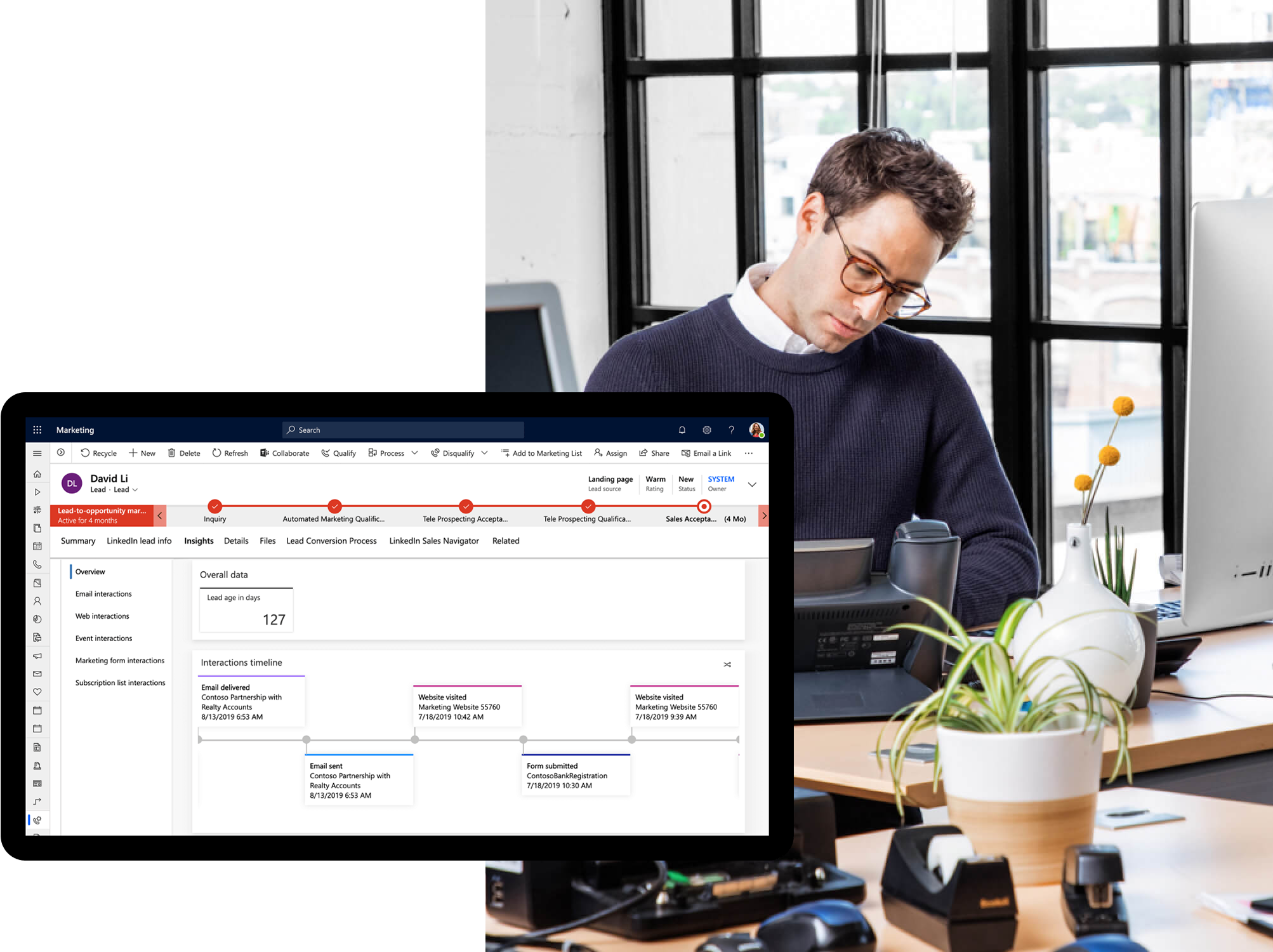 Exceed customer expectations
Deliver positive customer experiences faster. Optimize resources and help technicians be more efficient. Reduce operating costs.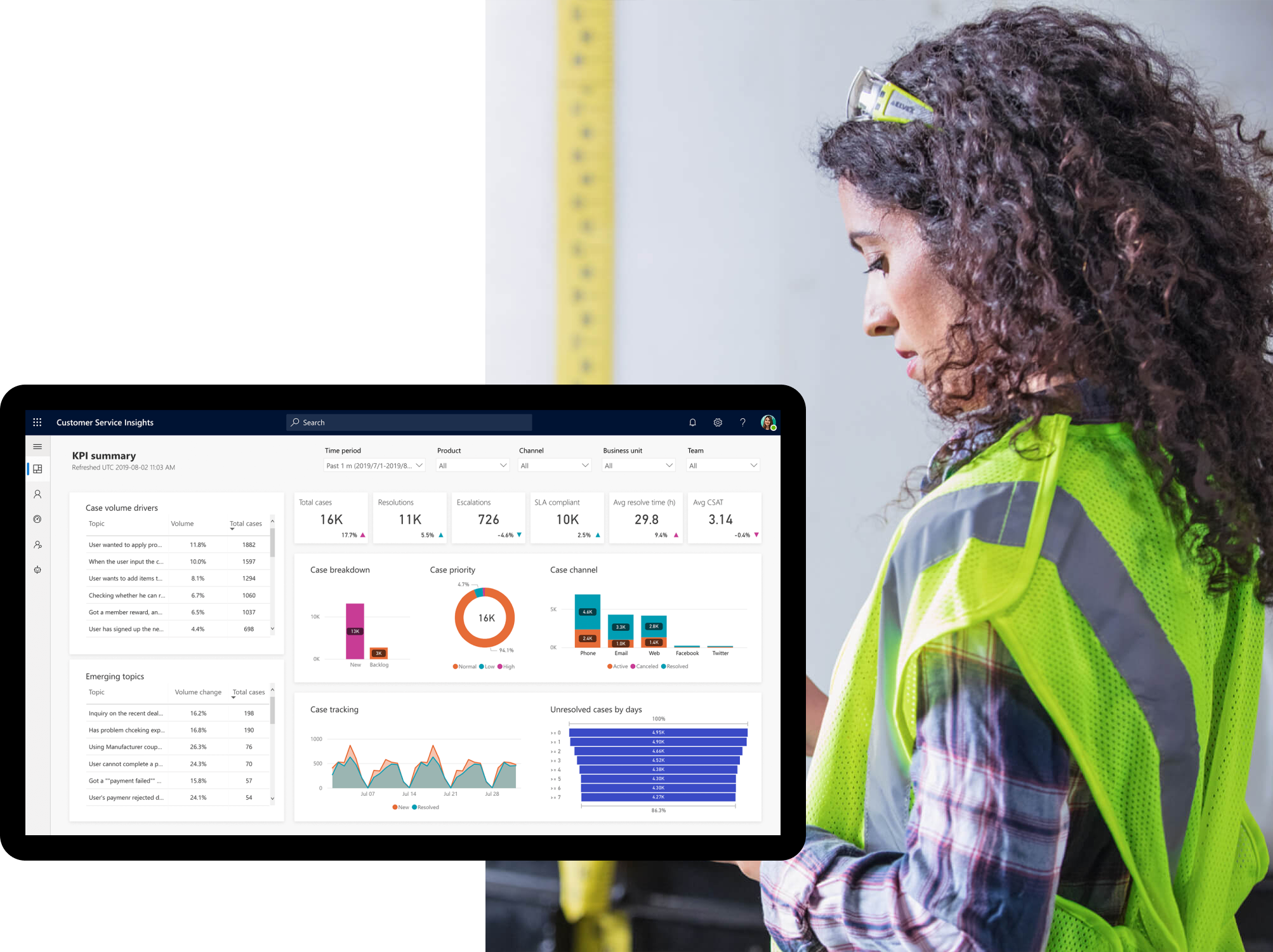 Grow your business ... faster
Reinvent the traditional mechanisms of global financial management. Automate processes to increase efficiency. Reduce operating expenses and financial complexities.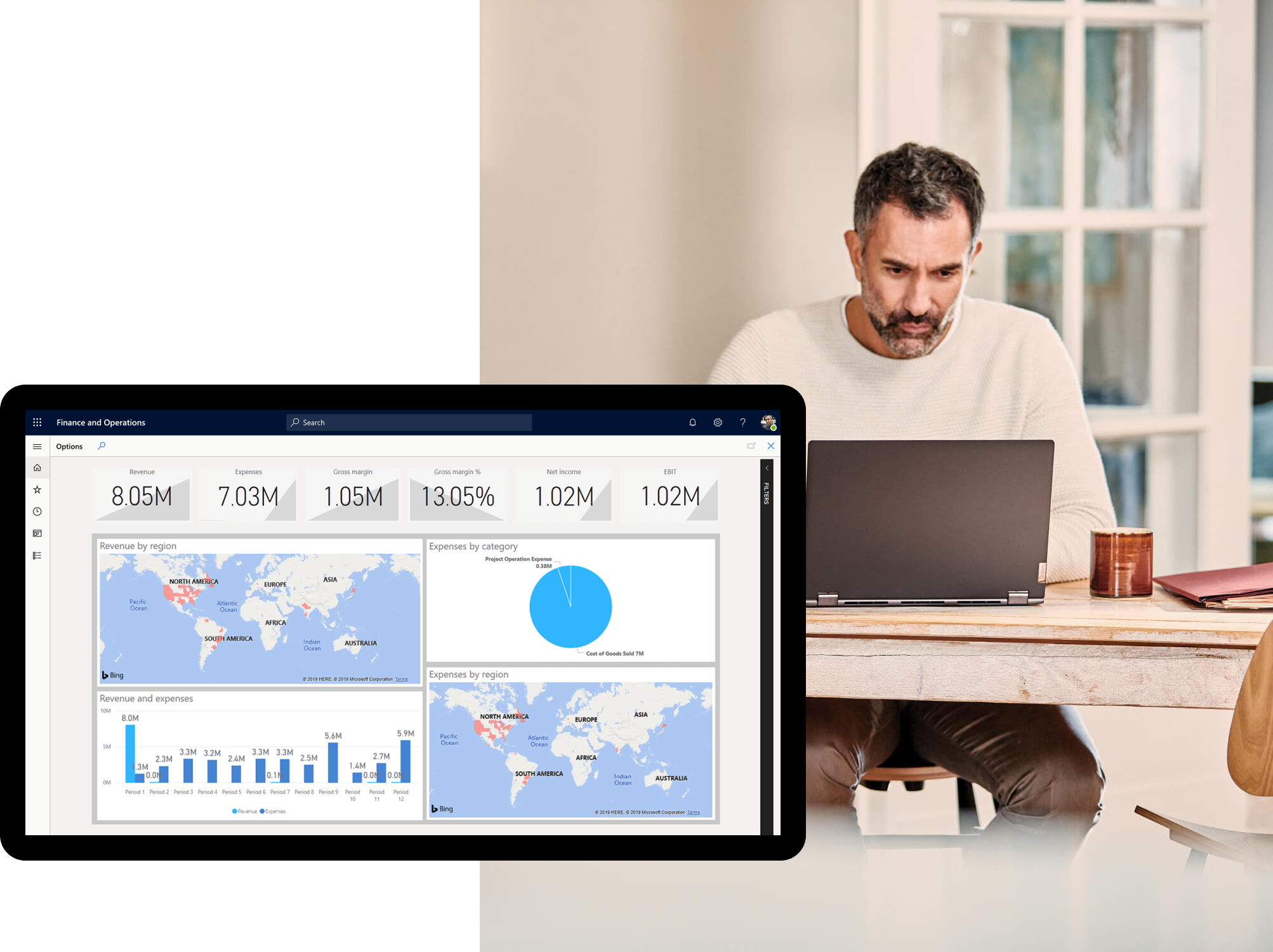 Stop waiting for things to happen and take the initiative. Automate and simplify supply chain management. Maximize the life of your assets.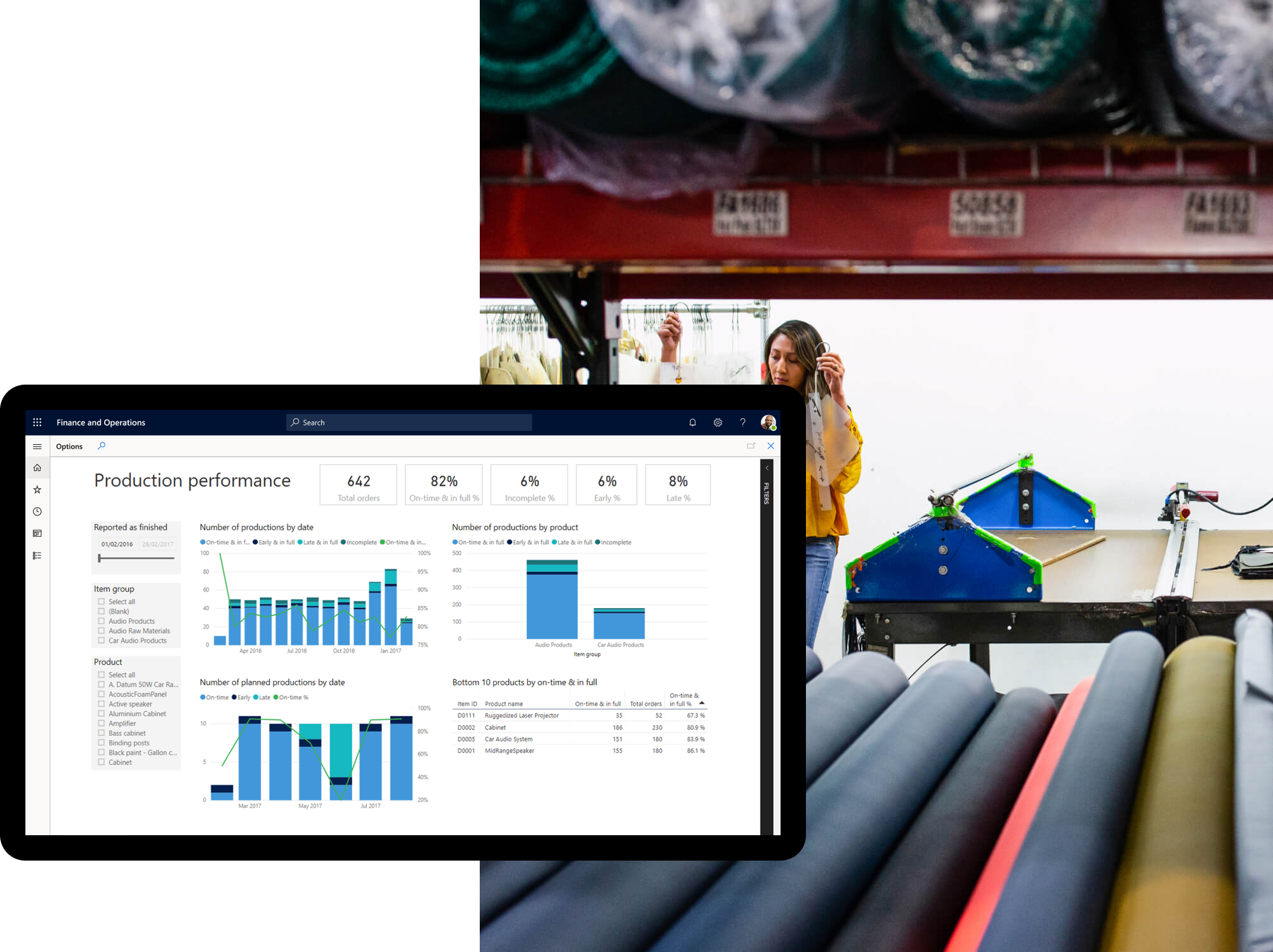 Create seamless shopping experiences
Unify physical and digital commerce. Encourage brand loyalty with personal interactions. Exceed customer expectations.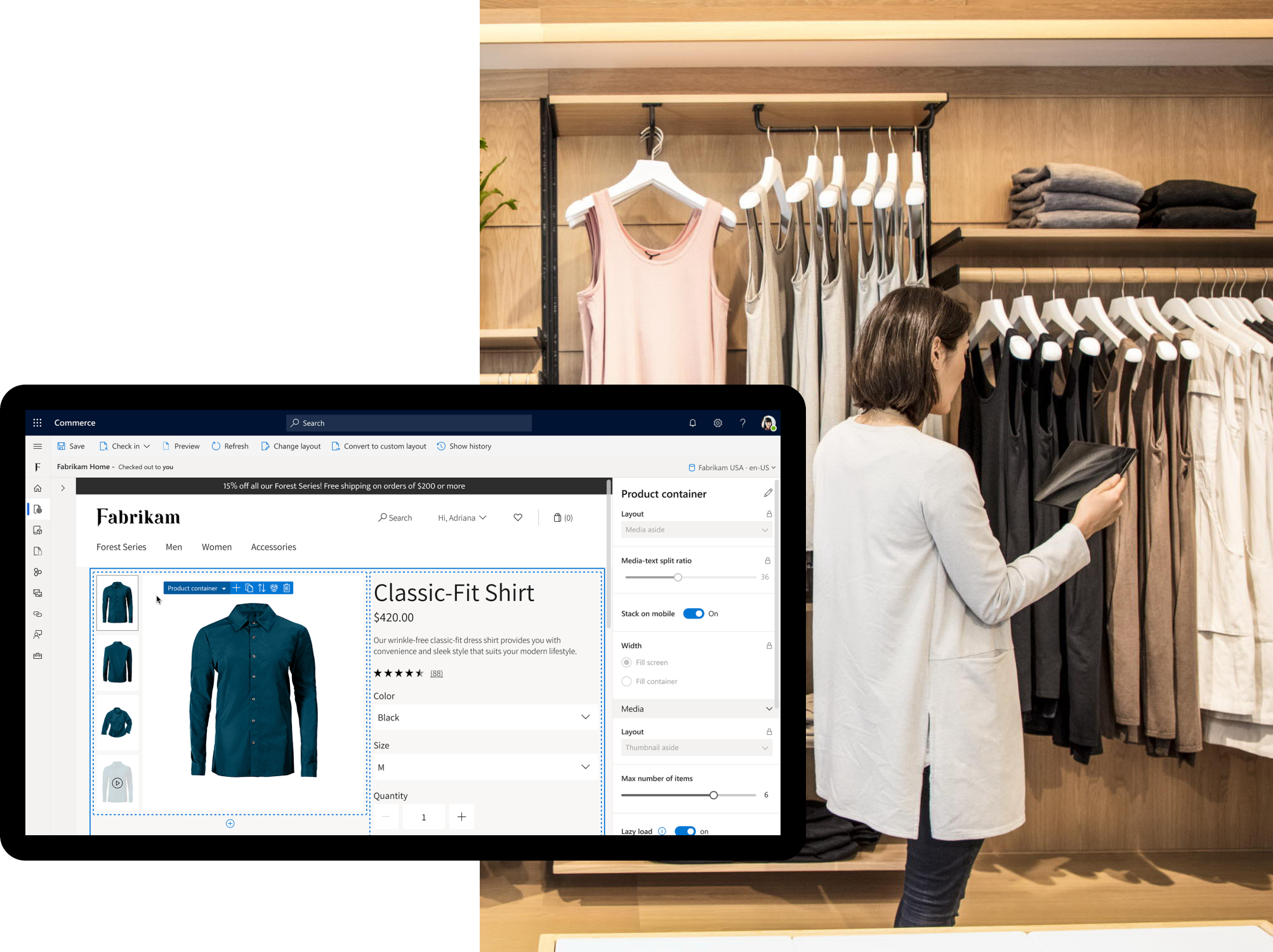 Improve the effectiveness of human resources
Simplify resource management. Optimize human resources processes and programs. Offer self-service experiences. Gain insight to improve your work environment.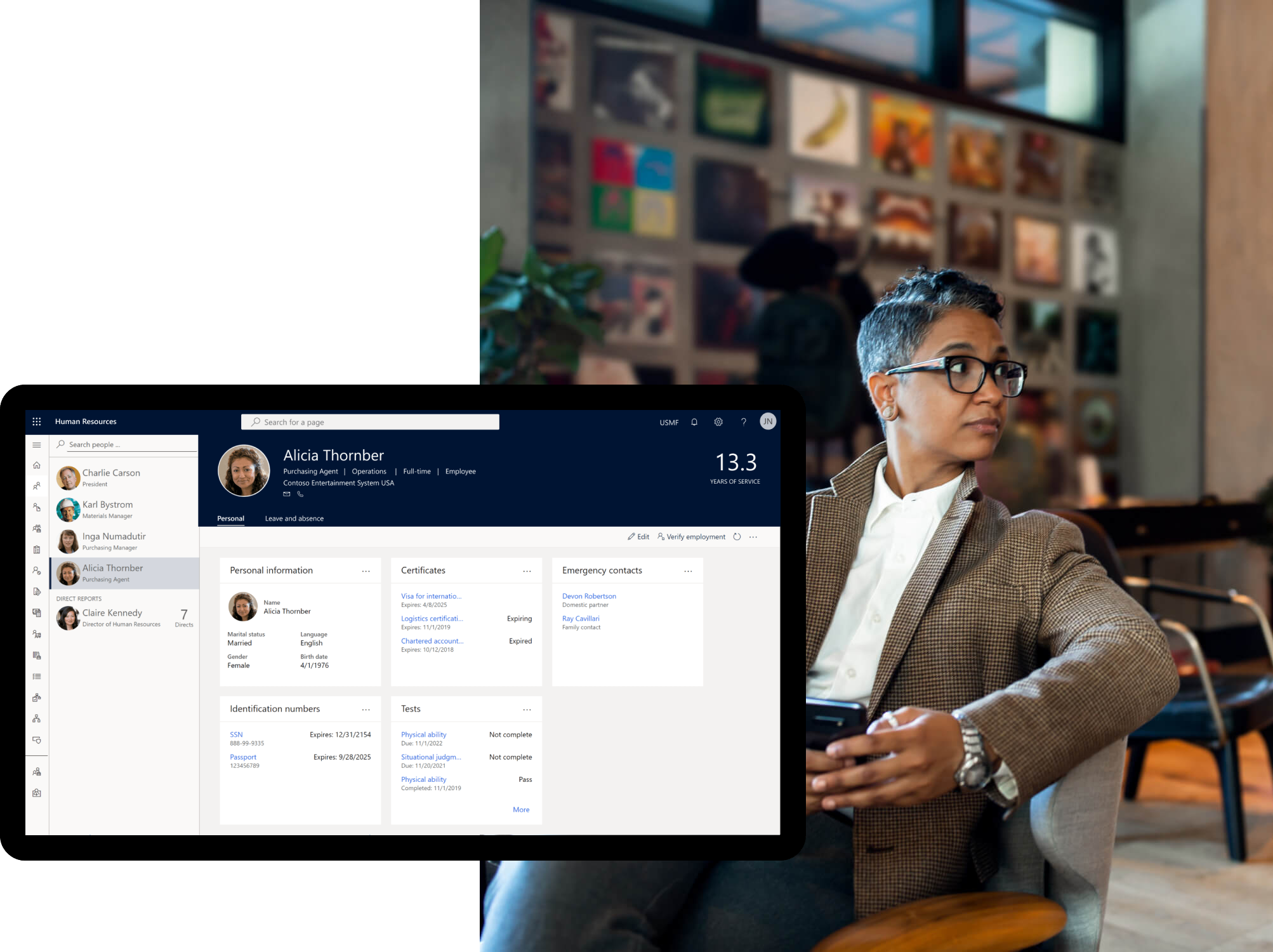 Plan the customer journey
Easily plan personalized multi-channel tours that deliver the right message at the right time and in the right channel to forge more profitable relationships.
Coordinate sales and marketing
Create seamless customer experiences by using marketing automation resources, shared data, and connected processes with Dynamics 365 Sales to work productively with potential customers and increase purchase process opportunities.
Improve the performance of automated marketing with AI-generated insights, lead rankings, and personalized dashboards, giving you a complete customer perspective through integration with Dynamics 365 Customer Insights.
Crezca con una plataforma flexible
Customize and extend Marketing capabilities by easily connecting it with other applications and services you already use. Take advantage of built-in privacy features to make it easy to comply with GDPR and accessibility provisions.
Contact us for more information about Dynamics 365