Stay organized
Keep a check on the cash flow and be ready for the tax time.
Get paid



send invoices with the button pay now and accept payments anywhere
Save time



Automate your workflow and connect payroll, time sheets, and more.
Electronic bill



Fully integrated with electronic invoices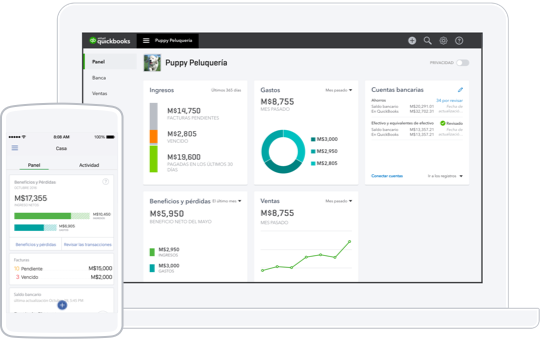 Work anywhere on any device



Access accounting books and manage them easily from your computer, smartphone or tablet, at the time you want.4 Grant access to your collaborators and allow them to work simultaneously online.
All your bills in a safe place



Create and send your CFDI, according to the guidelines of the SAT, easily and quickly. You can photograph and save receipts with the QuickBooks Online mobile app: Record all your movements for the tax return.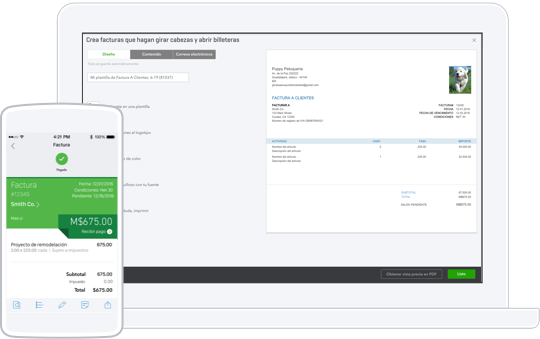 QuickBooks is an innovative resource focused on small businesses.

Manage your business on the go



Access your account, manage your business and stay organized from your computer, mobile phone or tablet.

Track your expenses



Record all your expenses for the tax return.
You can photograph and save receipts with the QuickBooks Online mobile app.

Create and send electronic invoices



Create and send your CFDI, according to the guidelines of the SAT, easily and quickly.

Monitor your business situation



Visualize in real time the performance of your business with customized reports and reports.

Control cash flow
Enter the receipts and invoices of your suppliers and pay them on the due date.
Schedule recurring payments to save time.

Free unlimited support



If you need help, support is available to answer your questions and provide you with information on how to run your business.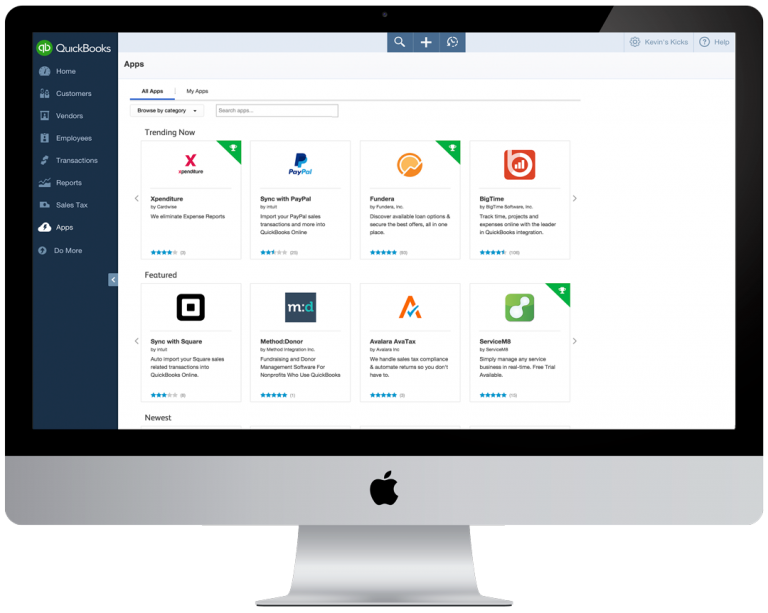 Main functions of Quickbooks

Finally Among the administrative tasks that can be carried out in QuickBooks.
are the following:
• Customer registration and accounts receivable.
• Register of suppliers and how much we owe.
• Preparation of checks and their registration.
• Preparation of invoices and their registration.
• List and management of prospects system.
• Instant financial reports.
• Management and preparation of budgets.
• Payroll preparation system.
• Schedule of tasks and activities.
• List of tasks.
In summary, It is one of the most complete tools in the accounting market.
It also facilitates the administration and marketing of your business. So it's like you have a virtual assistant working for you 24 hours and seven days and you do not have to pay a salary.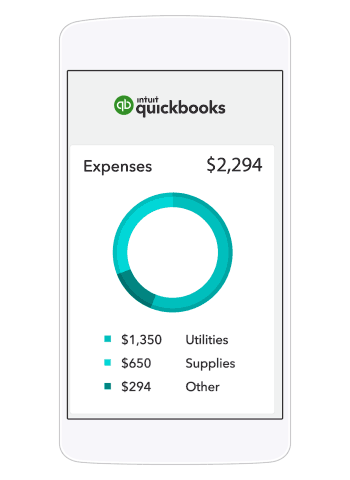 Access for your accountant



Your accountant can manage your records from anywhere and at any time, facilitating joint work.

Automatic backups
QuickBooks Online supports your information daily, so that the figures are always updated.

Data Protection



The bank-level encryption method (128-bit SSL encryption) ensures that all your information is secure.
Get reports on the performance of your business.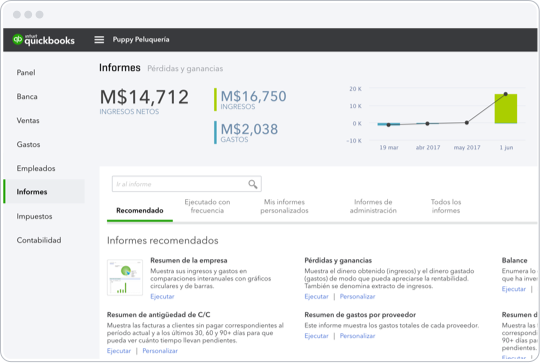 Make timely decisions with accurate reports of your business performance.

Generate a precise report of losses and profits, which indicates the status of your business for a specific period of time.

Execute and customize balance sheet reports to help identify and analyze trends in your business, especially accounts receivable and accounts payable.

Visualize your income and expenses making annual comparisons. All in a graphic way.
QuickBooks facilitates inventory management.

Calculate the existence in inventory
When you buy and sell products, the inventory quantities are updated automatically, which facilitates the visualization of what is sold and what has to be asked again.

Get real-time inventory valuation



The inventory values are automatically adjusted at the time.

Stay informed of purchase orders



Track what you have requested from your suppliers.
Organize the contact information of several suppliers in one place to make it easier to re-place your orders.
Contact us for more information.